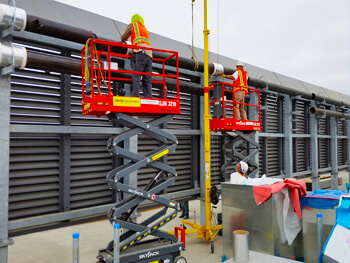 University Mechanical & Engineering Contractors (UMEC-CA) reputation for outstanding professionalism starts with the relationships we build with our customers.
We've helped provide commercial mechanical systems, energy management solutions, and HVAC services for mechanical construction and energy solution projects.
We collaborate with key construction team members to keep diligent track of work progress and budget details, so we can deliver on-time system solutions and maintain exceptional site safety.
Our approach helps ensure your mechanical, HVAC, and energy solutions are delivered to you on-time and on-budget, no matter how demanding your design-build project.