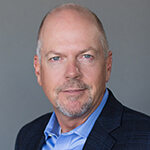 Pat Paulson
Senior Vice President, Construction
To help ensure projects proceed according to established goals and meet schedule and safety targets, Pat works closely with owners, general contractors, and project teams throughout all phases of a project.
With more than 34 years of experience in the construction industry, Pat offers skill and value in client relations, contract administration, internal coordination, and project management.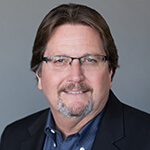 Steve Thompson, PE.
Vice President, Preconstruction Services
Steve leads the preconstruction team in business development and estimating pursuits, guiding mechanical projects from scoping, to design, to construction. He helps review and recommend proposed design options, equipment selections, and installation methods.
Steve has more than 32 years of construction experience in healthcare, hospitality, educational, communication, high-rise, detention center, and water treatment facility projects.